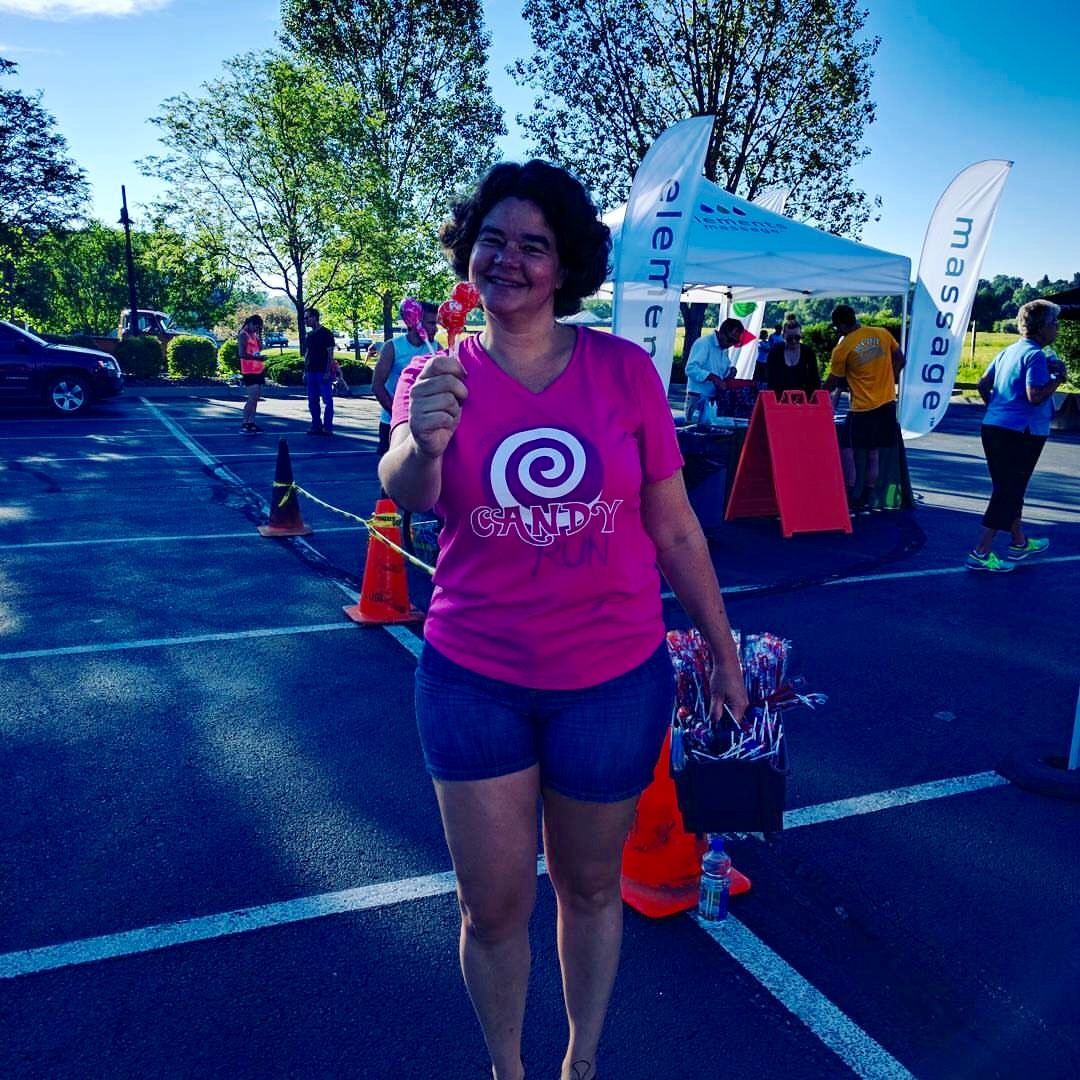 If you have been a part of the event, how did you decide to runThe Great Candy Run?  There's a good chance Julie Capp swayed your decision with a tootsie pop. This is the second in a series of introduction posts about our awesome Ambassadors. 
Julie is our Senior Ambassador, and has been a member of the Lollipop Gang from the beginning.  She has participated in the Candy Run many times and enjoys the event.  Julie joined us because she believes in the organization; she enjoys working with the Candy Run staff and other ambassadors.
Julie teaches Zumba multiple times a week.  In an effort to stay connected she also participates in other Zumba classes and runs or walks every day.  Racing makes Julie feel good and helps her handle work and family stress in a positive way.  Along with her dance and running, Julie likes to hike and explore fun, Colorado mountain towns, and soak in hot springs.  When she is at home, she loves to embroider.
Julie believes that, "Running and walking frees your mind. When your mind is free life becomes sweet."
Julie likes meeting people – catch her at some of the events where we will be sharing the sweetness.
#runsweet #TheGreatCandyRunDen #LollipopGang #sweetbassadorsden